PSR Supports First-Ever Faith-Based Challenge to Same-Sex Marriage Ban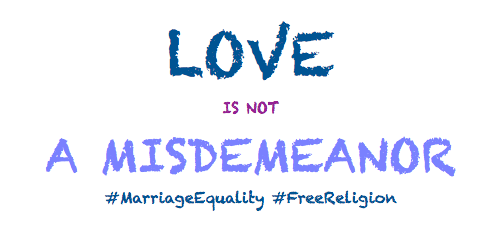 The Pacific School of Religion (PSR) commends the United Church of Christ's (UCC) recent, decisive action in support of religious freedom in North Carolina. In launching a first-of-its kind lawsuit challenging North Carolina's ban on same-sex marriage on the basis of the First Amendment rights of clergy, the UCC has shone a national spotlight on the growing number of clergy and churches able, ready, and willing to celebrate same-sex marriages. It has also taken a bold stand against the shrill and demonizing voices within the religious community who too often claim to represent the whole of Christianity. PSR applauds the UCC for its strong commitment to marriage equality and pledges to do its part to prepare the next generation of prophetic leaders dedicated to fostering truly inclusive congregations and communities.
Click here for more, or follow the story as it happens on Twitter with @unitedchurch.